Sennheiser VMX 200 VoiceMax Bluetooth 3.0 Headset
Quick overview
Introducing the top-of-the line VMX 200 Bluetooth headset. Developed for busy professionals who work on the go, the VMX 200 features a high-quality speaker and two built-in microphones, which detect unrelated noise and cancel it out, sending only voice back over the telephone.

Not Sure Which Headset to Buy? Start Here: Have Questions ? 1-800-583-5500
General Description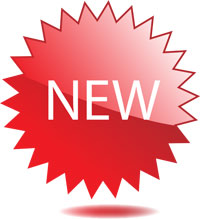 Elegant in design and sophisticated in abilities, the tiny VMX 200 Bluetooth business headset features not just one, but two built-in microphones, which can determine which direction sound comes, just like the ears and the human brain. The built-in software then detects unrelated noise and cancels most of it out, sending only voice back over the telephone.

The headsets also features one of the best sound qualities in the marketplace and the intuitive operation and Bluetooth 3.0 compatibility ensures you won"?t miss a call.

The technology is brought together by a newly engineered high-quality speaker, which ensures that no sound is missed, when the user is in those noisy locations. It"?s sleek, and weighs only 10g, while delivering a full six hours of talk time or 10 days or stand-by time.

The VMX 200 provides both freedom and quality on the go. It is designed in a chic and robust steel casing, and as a perfect companion to any iPhone.

The design has been awarded by the prestigious 2011 Red Dot Design award for product design.

Features
VoiceMaxtechnology Two built-in microphones working seamlessly to emphasize voice quality and remove external noise
High-end speakers Top quality sound experience
Extremely small and lightweight Weighing just 10g, providing excellent comfort for hours on end
Award-winning design - Elegant and robust with steel casing
Convenient multi-connection - Connect to two devices simultaneously (phones and computers)
Hours of use - Six hours of talk time, 10 days of stand-by time
Versatile charging options - AC adapter for wall charging or by USB cable
Easy call control - Three buttons for simple, intuitive control of multiple functions
The latest Bluetooth technology - Version 3.0 + EDR for hands-free communication
Peace of mind two-year international warranty
Packaging includes
VMX 200 headset
1 x ear hook
4 x ear sleeves (S/M/L/)
1 x wall charger
1 x USB charging cable
1 x quick setup guide
UPC Code: 615104177857
| | | |
| --- | --- | --- |
| Related Part Numbers: | : | 615104177857 |
There are no downloads for this product.
Customer Reviews
Author - Headset Evaluation Team
Comment
Rating 2
Add Your Own Review