Plantronics Voyager Pro HD Bluetooth Headset
Not Sure Which Headset to Buy? Start Here: Have Questions ? 1-800-583-5500
This product has been discontinued.
Upgrade to the new Plantronics Voyager Legend Bluetooth headset!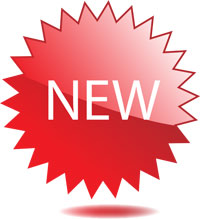 The Plantronics Voyager PRO HD with Smart Sensor technology redefines hands-free convenience. This headset is so smart, that by simply placing it on your ear, it automatically answers your phone or transfers calls back and forth between your phone and headset. Voyager PRO HD takes you beyond the headset, with our Vocalyst service that lets you manage email, check weather or update Facebook, and the Plantronics MyHeadset app that gives you tips, tricks and tools for Android-based phone. Combine HD streaming audio plus natural sound and superior comfort and you"?ve got the smartest headset for smartphones.
So smart, it knows when you can talk
Smart Sensortechnology knows whether to send calls to your mobile phone or your headset
Put it on and you"?ve answered the call
So smart, it manages your calls.
Eliminates accidental dialing by locking call button when headset is not worn
Streams music, podcasts and more
Pauses streaming audio for calls or when the headset is taken off
Triple tap of Call button dials Vocalystvoice and text service
Plantronics MyHeadsetapp gives you tips, tricks and tools for Android-based phones
On-screen battery meter for iPhone and Android 3.0 or higher smartphones
Experience brilliant, HD streaming audio plus natural, clear calls
Voice alerts announce talk time, volume, connection and more
Ergonomic all-day fit
Customer Reviews
Author - Headset Evaluation Team
Comment
Rating 3
Add Your Own Review