Plantronics Calisto P240-M USB Handset optimized for Microsoft Lync 2010
Quick overview
Make migrating to PC communications simple with this next-generation USB handset.
Not Sure Which Headset to Buy? Start Here: Have Questions ? 1-800-583-5500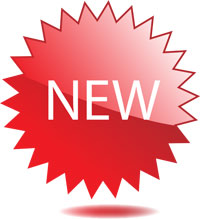 Get dialed into PC calling. Make the evolution to PC communications simple with the new Calisto 240 USB handset. It"?s perfect if you"?re new to PC calling. With its portable size, LCD display and integrated personal speakerphone, managing PC calls on-the-go has never been easier. And with top of the line audio technology, you"?ll like how you sound, too.
Eases the transition to PC calling
A familiar handset design and phone features ease the transition to PC communications
An easy-to use-dial pad and call answer/end, volume and mute controls enables seamless
PC call management
LCD screen for easy call ID viewing and menu navigation
Full call control with Microsoft Lync2010 and Microsoft Office Communicator 2007
Excellent audio quality
Wideband and noise-canceling microphone offer the best PC audio available
Built-in, full duplex personal speakerphone offers a high quality audio experience and hands-free convenience
SoundGuard provides protection against audio spikes
Engineered for portability
Slim, portable design easily fits into laptop bag
Powered by USB, no batteries are required
Includes protective carrying pouch
Recommended Accessories
Desktop stand provides storage option for in-office use
OPTIMIZED FOR UNIFIED COMMUNICATIONS
Connects to PC via USB
Ideal for PC telephony users in the office or on-the-road
Audio performance Wideband: Up to 6,800 Hz; echo cancellation; full duplex speakerphone, noise-canceling mic
Hearing protection SoundGuard: Acoustic limiting for protection against sounds above 118 dBA
Limited warranty 1 year
Models P240-M: Version optimized for Microsoft Lync2010 and Microsoft OCS 2007
There are no downloads for this product.
Customer Reviews
Author - Headset Evaluation Team
Comment
Rating 1
Add Your Own Review