Polycom Releases Two Conference Phones: Trio 8500 and VoxBox
Last month, Polycom released two new conference phones. The first they've deemed the 'Trio 8500'; a highly professional conference phone designed top-down with Skype for Business in mind. The second, the 'VoxBox', is a small feature-packed personal conference phone. Do they deliver? Let's find out.
Trio 8500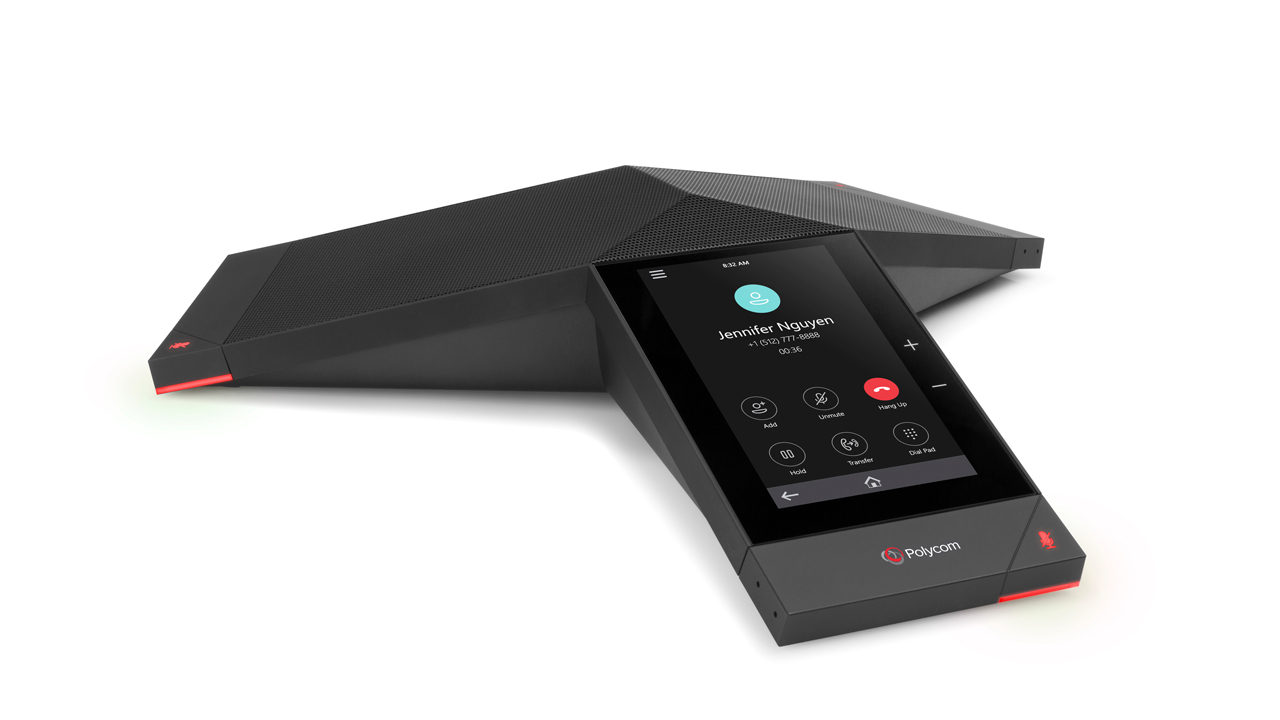 The Trio 8500 is a high-fidelity, SIP-based, conference phone that is optimized for use with Microsoft Skype for Business. The manufacturer, Polycom, stresses just how simple it is to start or accept a call on your device once it has been linked with your Skype. You can "start calls on time, every time with the same interface you already use". The Trio connects with your computer or mobile device via a USB or Bluetooth connection. Alternatively, use the Ethernet port to link with your LAN. Once connected, you can easily integrate with your existing Skype for Business or Office 365 setup. For larger operations, you can manage your Polycom devices with Polycom's RealPresence Resource Manager software. The device features a 5-inch touch-screen for easy setup and use. You can scroll through your Skype contact list and start calls right from the speaker's screen! For sound optimization, the speakers utilize Polycom's HD Voice technology to "make sure every syllable is crystal clear". We have some in-stock and we can concur that the sound quality is supreme. The speaker has a range up to 14ft (or 4.3 meters) and is an optimal design for your conference room.
VoxBox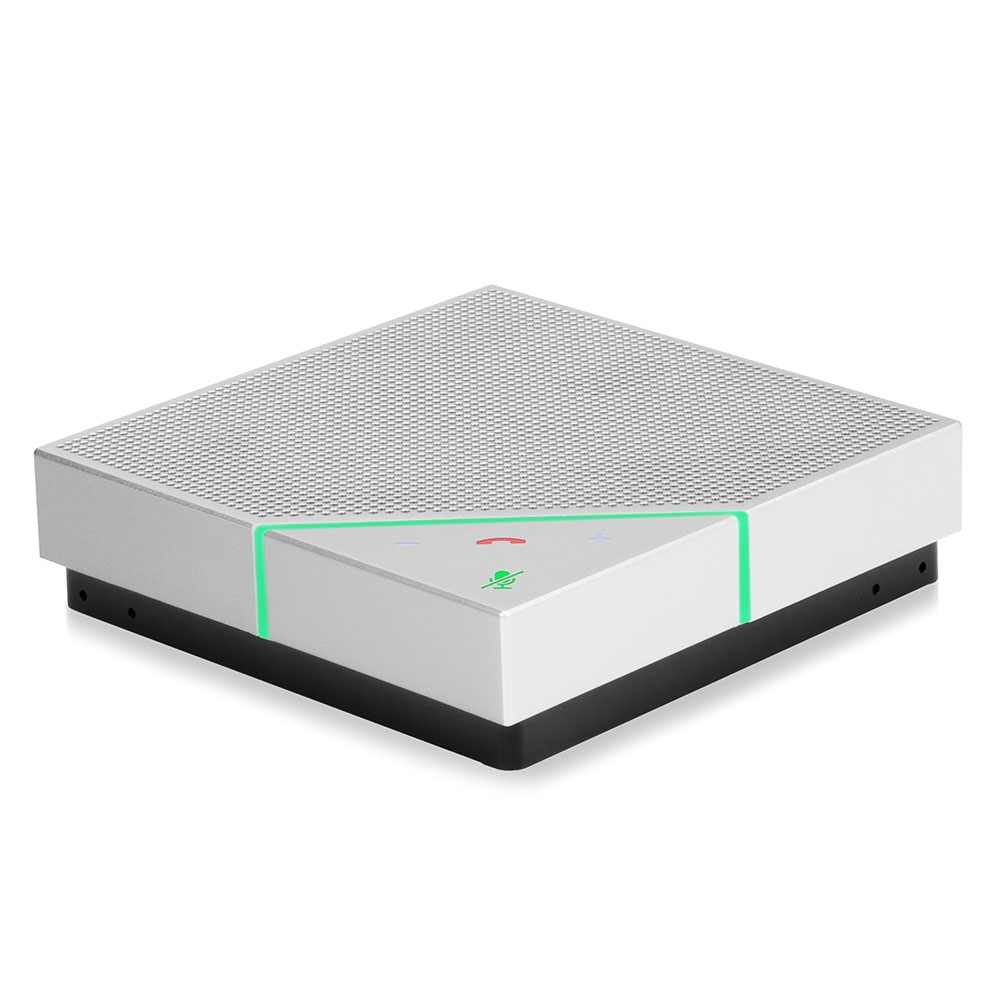 Following in the footsteps of several other manufacturers, Polycom has announced an updated personal conference phone. The VoxBox connects with most of your devices via a USB or Bluetooth connection. Once connected, the speakerphone can interface with any communications application on your device. In a pocket-sized form factor, Polycom has given the personal conference user access to their HD Voice and NoiseBlock technologies in-conjunction with four directional microhpones. The microphones are sensitive up to 10 feet (3 meters)—that's over twice the average range you'll get with a personal conference phone. All of this technology works together to isolate your voice and silence unwanted disruptions. The effect is a professional, high-grade personal conference phone that you can take pretty-much anywhere you go. And we really mean anywhere; the speaker is IP64-rated, making it resistant to dust and liquids in small doses.