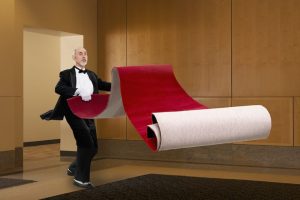 Do you know in this age of "Digitally empowered customers" success of your business is not just about your organization's services and products anymore? Customer experience is now a key business driver. Without satisfied customers, you're out of business. Reports show appalling stats on how much a bad customer service costs a business. For instance:
The above results implied the need to prioritize and change CSC in order to improve the quality of customer service experiences. Among others, customers feel that the most significant root causes of poor service representatives is lack of the skills and/ or the right tool to answer their inquiry. Customers' most requested change for better service includes improvement in human service (competency, convenience, proactive engagement and personalization) (more than 40%)
Does poor customer service occur often due to in/outbound calls? Studies shows, calls fail an average of more than 18% of the time. About 79% of consumers globally report experiencing poor voice quality and 68% of consumers will hang up and/or call a competitor if they experience poor voice quality.[5]
Service experience is the brand experience. Outstanding Customer service starts with your customer service center. It's fairly simple to improve your customer service if you just make the following adjustments:
Invest in Training
13 Weeks of learning (on average) for Customer service representatives (CSRs) will easily help them to become fully competent. Regular training, both in groups and individually, in the area of knowledge and skills of customer service will help CSRs develop the confidence to be proactive. Less complex customer queries can be dealt with through self-service. Training your CSRs help you to focus on more complex issues or problem-solving. Train your CSRs in best practices, show them how to resolve customer issues with blueprints rather than scripts, and use success stories to demonstrate how great customer experience can have a positive impact on your company.
Technical Support
1 IN 5 customer service centers feel their current technology does not adequately meet their needs.
Support them by equipping your IT staff with cloud-based software that ensures headsets are up-to-date and well-functioning—so CSRs can focus on creating positive customer interactions. An IT team with the right tools to monitor, manages, and maintains your customer service center operations means less downtime for your CSRs and more time to focus on meeting customer needs. Choose reliable headsets and device management software to ensure consistent audio quality for both customers and CSRs.
Deploy Wireless Headsets
To provide an excellent customer experience, your CSRs need to be able to give the customer their undivided attention—something that's not possible if they can't hear the caller or their headset isn't set up properly.
Enable your CSRs to deliver an exceptional experience every time, with reliable headsets that provide all-day comfort and superior audio quality. Wireless headsets can be quickly and easily installed. Businesses should invest in more efficient communications infrastructure. Empowering people with the right headset significantly boost their productivity. A careful examination of methods and systems can have an immense payoff in recouping tens of millions of dollars.
If you'd like to request a quote or ask us questions or for more information, contact us at 1-800-583-5500. We will find the right headset for you. Headset.com offers a range of headsets to support different ways of working, so we can ensure the right fit for any team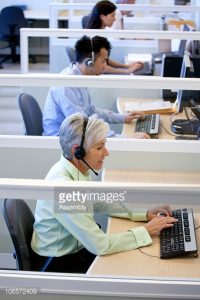 [1] Genysys, 2009.  "The Economic Impact of the Customer Experience and Engagement in 16 Key Economies,"
[2] Ibid.
[3] Oracle, 2011 ."Customer Experience Impact Report" 
[4] Microsoft, 2015. "Global State of Multichannel Customer Service Report."
[5] "Could You Repeat That Please — The Costs and Impact on the Customer Experience of Poor Voice Quality", "The Machine Doesn't Understand Me— The Costs and Impact on the Customer Experience of Poor Voice Quality, Professor Morris Pentel, Chairman, Customer Experience Foundation and Empirix, September 2010 and November 2010